available seats to participate in this unique cybersecurity teacher summer camp
qualified and passionate professional educators
amazing weeklong GenCyber Teacher Academy!
dollars stipend for full program participation
Chromebook with curriculum resources and lesson plans to take back to your classroom
About
The University of New Haven proposes the GenCyber Teacher Academy (GTA) program to train high school teachers and promote cybersecurity and online safety. This program targets 9th-12th grade high school teachers with STEM backgrounds who are interested in applying cybersecurity concepts in their classrooms. Prior knowledge of computing and cybersecurity is not required.
The GenCyber Teacher Academy at the University of New Haven is a commuting, learner-centered, hands-on, intensive program with a focus on GenCyber Cybersecurity Concepts Framework. The proposed activities include lectures, games, labs, lesson plans design, development, and evaluation supported by a K-12 pedagogy and curricula expert. The focus areas of our curriculum are (a) Networking, (b) Python, (c) Cybersecurity Awareness, (d) Cryptography, and (e) Social Engineering.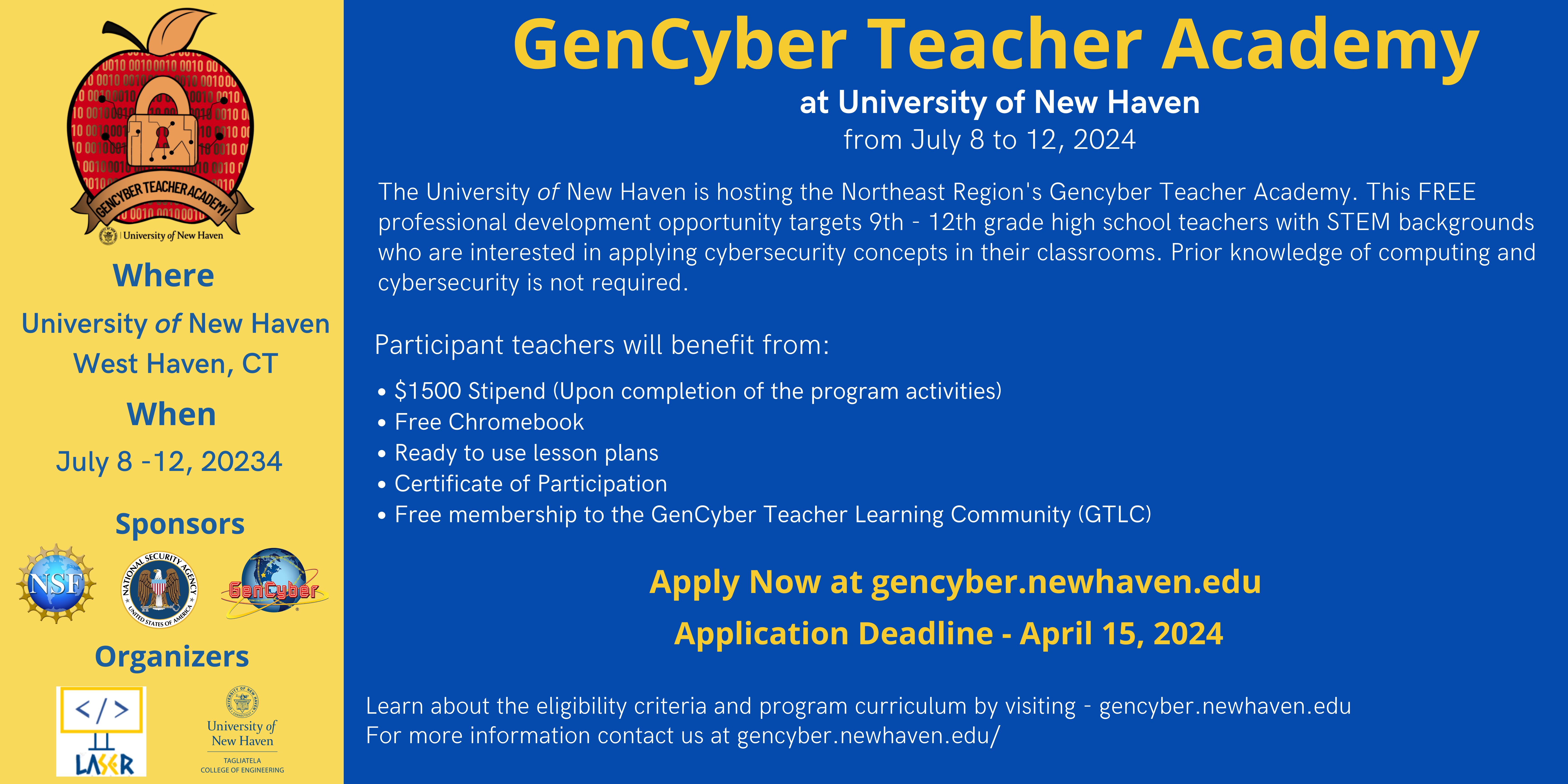 GenCyber Teacher Academy at the University of New Haven Camps is a non-residential camp that has been generously funded by a grant from the National Security Agency (NSA) and the National Science Foundation (NSF). There is no cost for teachers to attend the camp.
Capacity:
There are only 25 spots open for applicants.
Eligibility:
Teacher applicants must:
By the time of application be a teacher in a public, private, or charter high school in the NORTHEAST region.
Be able to participate for the full week of camp in addition to remote pre- and post-camp activities
Provide proof of employment at a NORTHEAST region high school shortly before the pre-summer camp activities
Must be a U.S. Citizen or a Permanent Resident
Requirements:
Each applicant needs to submit:
The online application form
A current resume
A support letter from the high school supervisor
(Optional) Letters of recommendation from a school principal, assistant principal, department head, colleague, or a personal reference (could be from a student)
Teachers from underrepresented groups (minority and female teachers) are encouraged to apply and will have priority.
No previous experience in computing is necessary, but it is highly encouraged – There will be different levels of training based on experience
Applications are due by April 15th, 2023
Who
Eligible teachers are high school teachers in grades 9–12 in Connecticut (see eligibility requirements). This camp is geared toward STEM teachers who are willing incorporate cybersecurity into their curriculum.
When
July 10-14, 2023, 8:30 a.m.–5:00 p.m. each day (with remote pre- and post-camp activities).
Why
The supply of cybersecurity professionals has fallen far short of demand, with some studies estimating the gap being as large as one million professionals needed to meet the Nation's demand. NSA hopes to turn this around.
Where
University of New Haven, 300 Boston Post Road, West Haven, CT 06516
What
$1500 stipend for full program participation (including remote pre- and post-camp activities)
A free Chromebook to take back to your classroom
Access to all curricula material and lesson plans
A free weeklong camp focused on Networks, Python, Cybersecurity, Cryptography, and Social Engineering
A free membership to the Gencyber Teacher Learning Community
How
Click below to apply now!

Python
Python programming is intended for learners with no or very little prior programming experience. It covers a range of topics, such as data types, control flow, functions, and object-oriented programming.
Learning Outcomes:
write Python programs involving basic variable types, common, operators, and operator precedence
apply control structures and import libraries and use functions and methods,
use object-oriented programming principles to write code that is easy to read and maintain.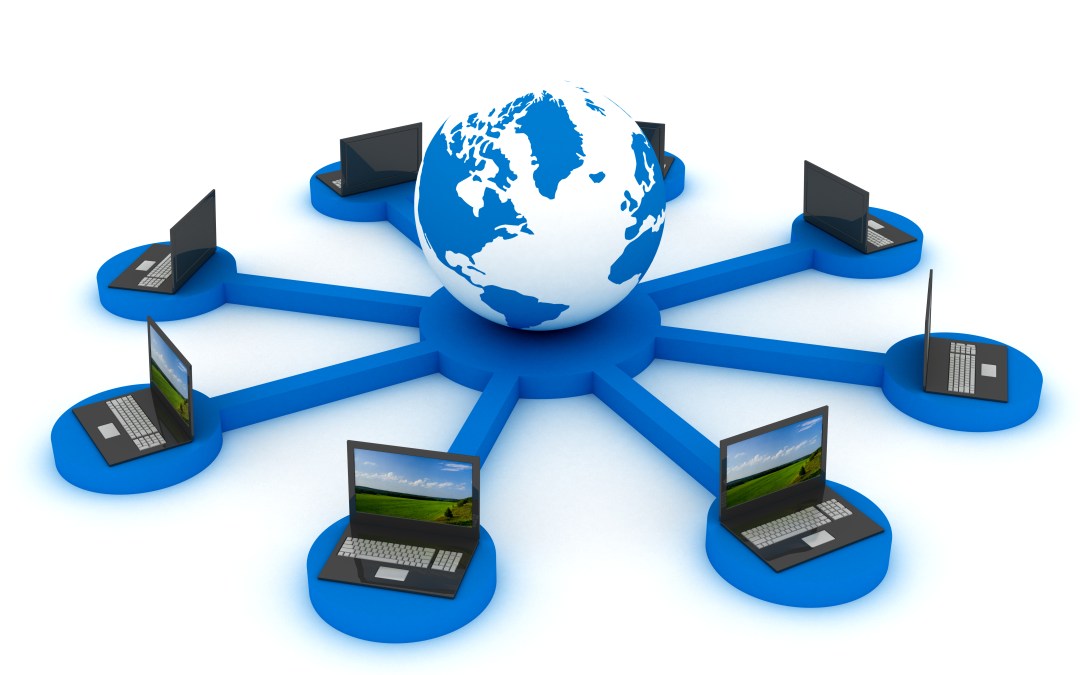 Networking
This course provides a broad understanding of the basics of computer networks. The underlying principles and techniques for network and communication security are explained in detail with practical examples.
Learning Outcomes:
explain basic networking concepts,
compare and categorize network media and topologies,
apply security standards to WiFi networks.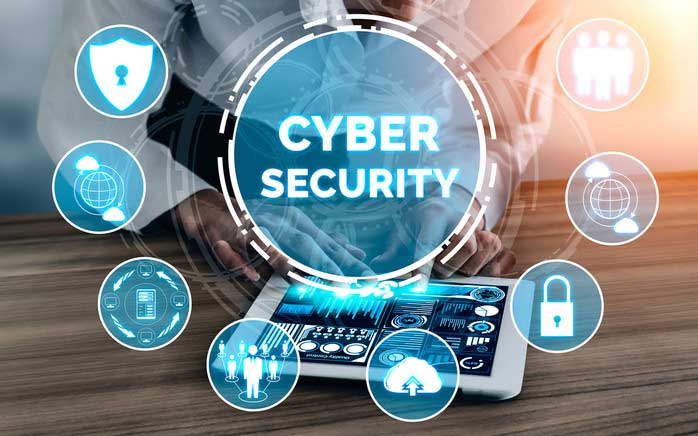 Cybersecurity Awareness
This course addresses the rise in reliance on digital equipment and programs to manage our daily lives, including the transmission and storage of personal information. It demonstrates how effective cybersecurity awareness is one of the most important steps towards increasing online safety.
Learning Outcomes:
discuss the unique challenges
in the field of cybersecurity that differentiate it from other design and engineering efforts,
identify the goals of threat modeling,
predict and prioritize potential threats and the human impacts of those threats.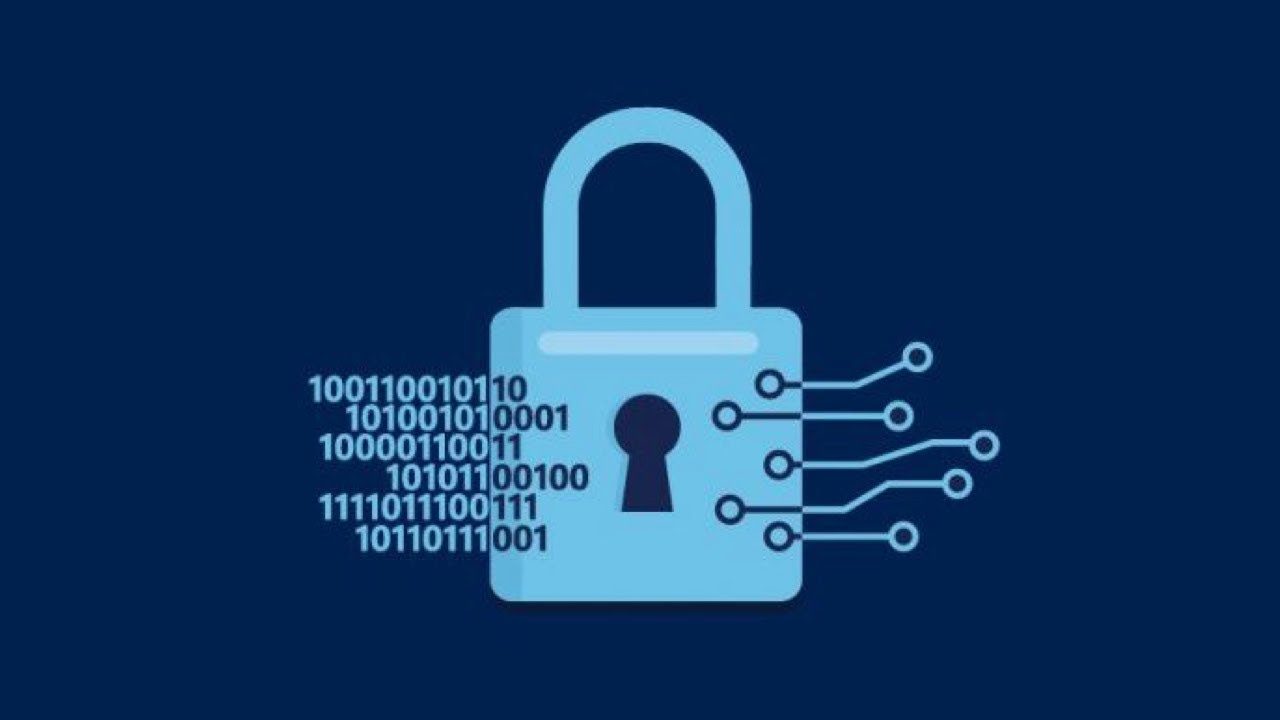 Cryptography
This course discusses how two parties who have a shared secret key can communicate securely when a powerful adversary eavesdrops and tampers with traffic. It also discusses public-key techniques that let two parties generate a shared secret key. Throughout the module, participants will be exposed to open problems in the field and work on fun programming projects.
Learning Outcomes:
describe basic principles of cryptography and general cryptanalysis,
recognize the concepts of symmetric encryption and authentication,
compose, build and analyze simple cryptographic solutions.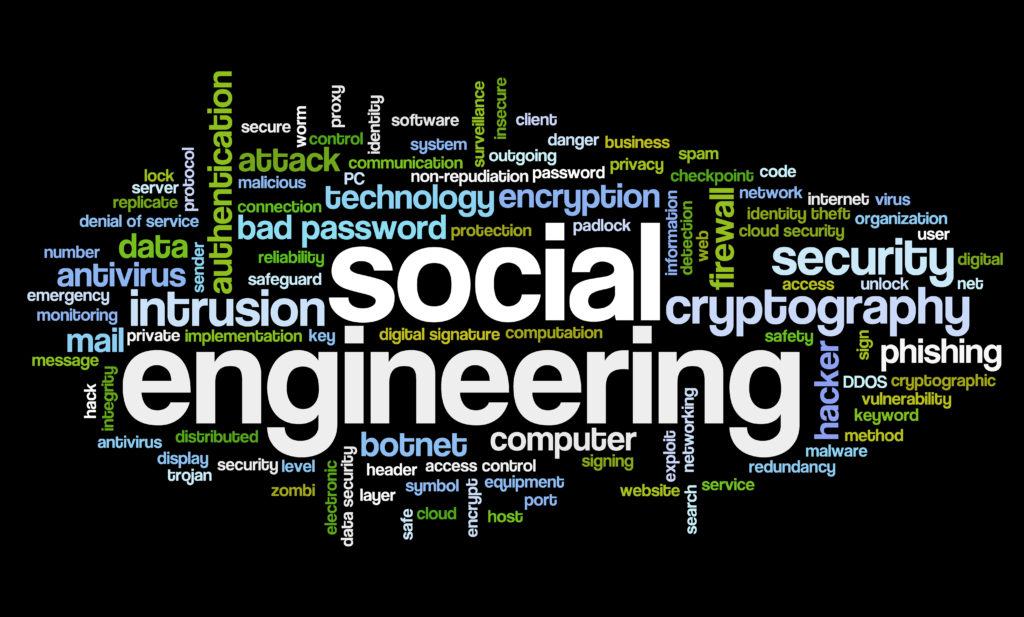 Social Engineering
This course addresses how social engineering attacks work and why they are important to a good threat model. It encourages participants to think about how they verify identity and truthfulness over different communication channels and how those different verification processes can be manipulated by someone who wants to run a scam.
Learning Outcomes:
define social engineering and the types of attacks associated with it
recognize the techniques to avoid social engineering attacks.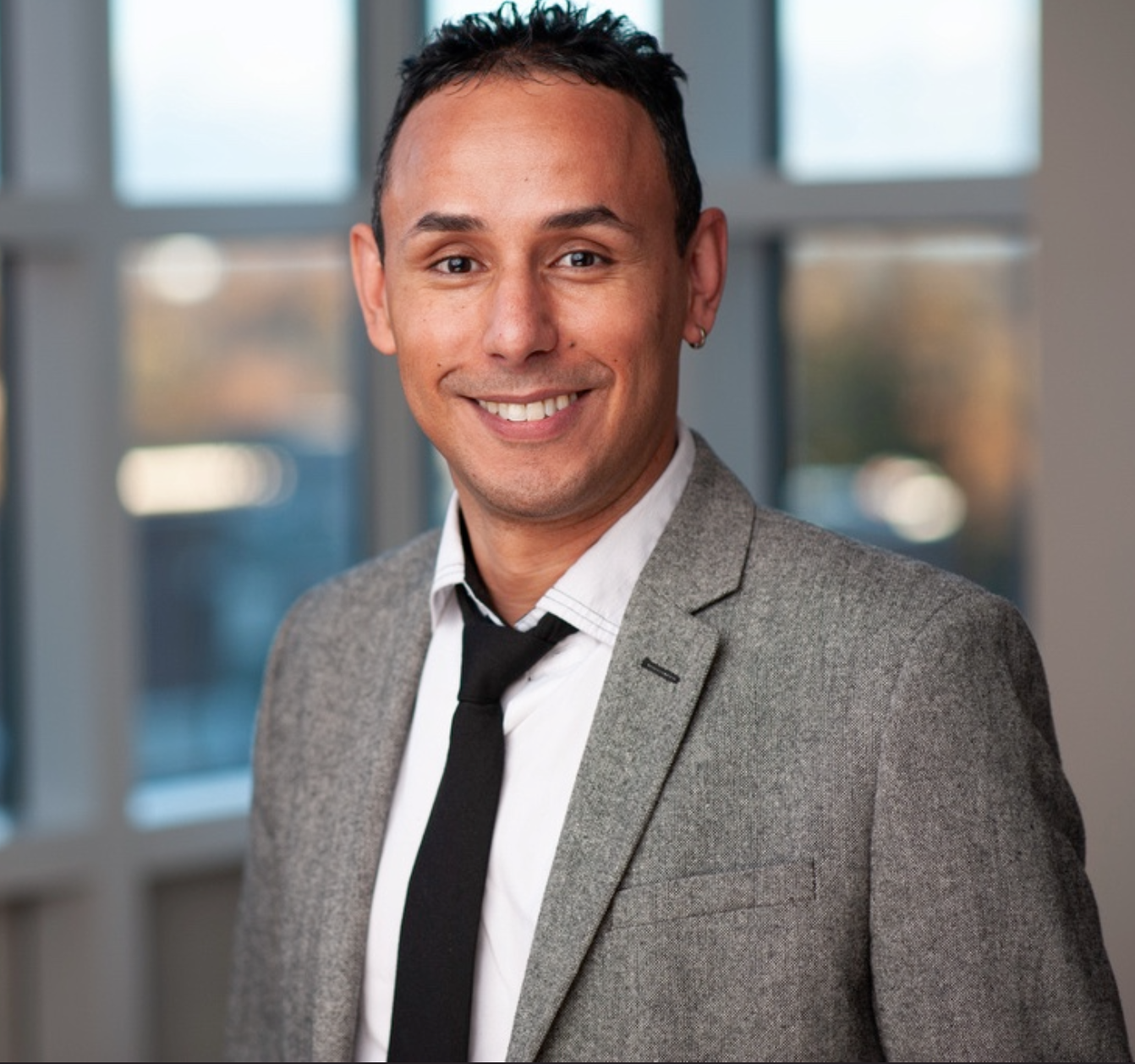 Mehdi Mekni
Program Director
He is an associate professor of Computer Science and Cybersecurity at the University of New Haven. He built an international professional career including various research, development, and management positions. His academic career includes computing-related program coordination and curricula design and assessment. Dr. Mekni is passionate about CS and Cybersecurity. He has been actively contributing to broadening participation from diverse groups of students. He is involved in several strategic initiatives aiming at building sustainable CS classes across the country.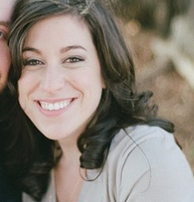 Laura Brown
Mathematics & Computer Science Teacher, Joel Barlow High School
Laura Brown is a mathematics and computer science teacher at Joel Barlow High School in Redding CT.  She has worked there for over 15 years.  She holds a masters degree in mathematics and is currently pursuing a second masters degree in computer science.  She is a mother of two, an avid reader, and a organizer for the St. Baldrick's Foundation.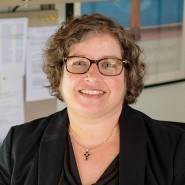 Liberty Page
Lead Instructor
She holds a state of Connecticut professional educator certification in secondary education and a Master of Science in Computer Science. She taught secondary science in a Connecticut public high school from 2006 to 2014, and has been part of the UNH Computer Science department since 2014. She teaches several programming languages at the introductory or intermediate level (taught in seven languages over the years starting with Pascal), operating systems, databases, object oriented programming, and software project management.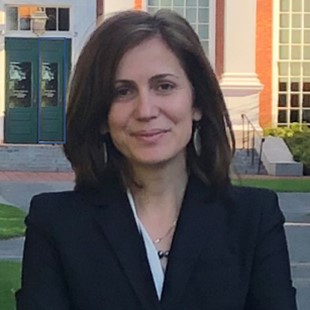 Ardiana Sula
Senior Lecturer in Data Science & Computer Science | Program Coordinator, Data Science
Dr. Sula is an accomplished educator and experienced policy leader with extensive expertise in the education industry. With a focus on designing educational innovative products and exploring emerging technologies and practices , her research is dedicated to using data and AI in designing educational innovative products and advancing globalized virtual learning. Throughout her career, Dr. Sula has held leadership positions in various educational institutions, leading the development of state-of-the-art ICT infrastructures, pioneering teacher training initiatives, and shaping progressive educational policies and services. Leveraging her knowledge in data and business analytics, she empowers educational institutions to utilize data, AI, and analytics to enhance academic success programs, services, and processes, resulting in transformative outcomes in education.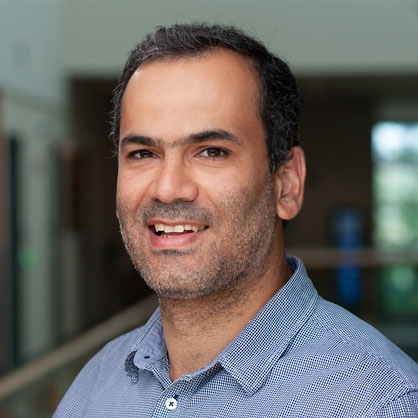 Mohamad Nassar
Instructor
Dr. Nassar is an assistant professor of computer science and cybersecurity, and the coordinator of the master in cybersecurity and networks at the University of New Haven (UNH). Prior to joining UNH, Mohamad was an assistant professor of computer science at the American University of Beirut (AUB), Lebanon. Dr. Nassar received his research master's degree (DEA) in computer science in 2005 and the Ph.D. degree in 2009, both from Nancy University (currently Lorraine University), France. His research interests are cybersecurity and fair, explainable, and trustworthy artificial intelligence.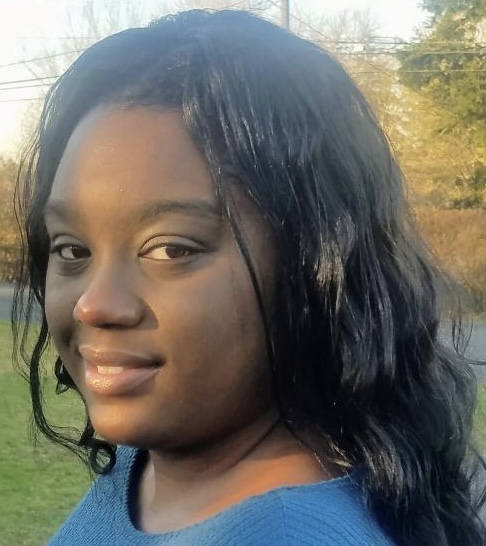 Fredlyne Antoine
Program Artist
A 19-year-old junior at the University of New Haven. She majors in computer science and is the Gencyber Teacher Academy's artist. She has an associate degree in web development and has worked at IBM for a summer internship. She is currently working to gain her bachelor's degree in Computer Science with a Game Design & Development concentration.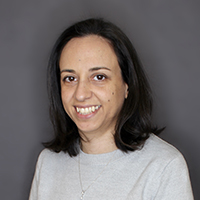 Elizabeth Radday
K-12 Pedagogy Expert
Dr. Radday has been working in the field of education for over 20 years. She has over 15 years of classroom teaching experience in STEM subjects and working with students with learning disabilities. For the past five years she has working on multi-district projects related to STEM, Capstone and project-based learning in middle and high schools supported by funding through National Science Foundation grants. She has a doctorate in Teaching, Learning and Curriculum and a passion for teaching STEM topics through hands on learning and engaging students through their personal interests.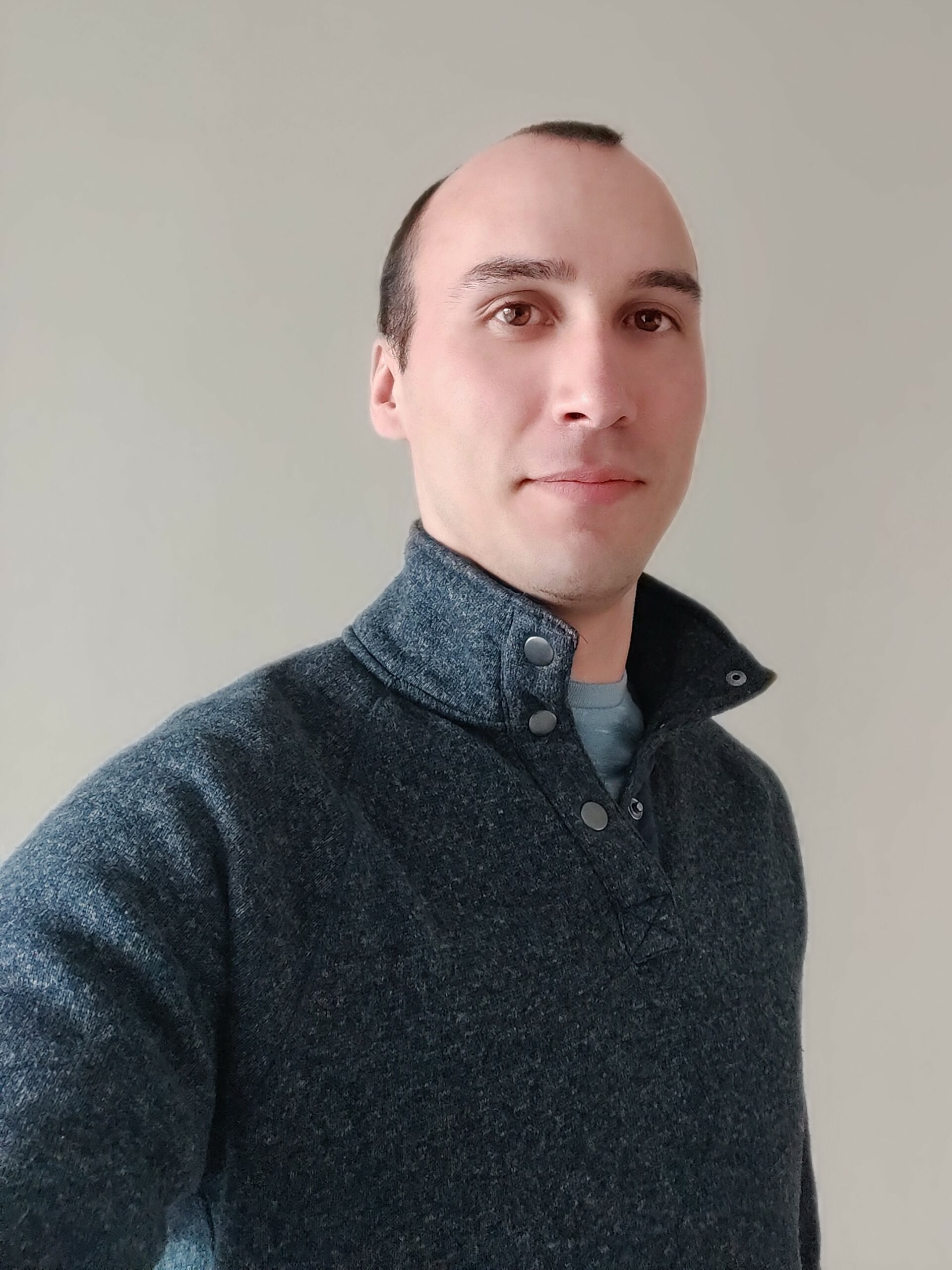 Jarred Foley
Teaching Assistant
Jarred Foley is currently a senior at the University of New Haven persuing a bachelors in CyberSecurity and Networking. He spent seven years on active duty as part of the U.S. Air Force stationed at Minot AFB in North Dakota. During his time there Jarred held certifications for Entry Controller, Remote Tower Engagement Systems operator, and Alarm Monitor. The last two years he was the Non-Commissioned Officer in Charge of the Electronic Security Section. This Section was responsible for 12K alarm points and 7 LPE systems. Additionally, Jarred has recieved his Associates in Criminal Justice through the Community College of the Air Force.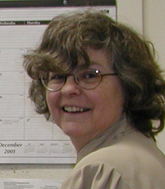 Alice Fischer
Professor, Computer Science University of New Haven
Alice Fischer earned a bachelor's degree in mathematics with distinction from the University of Michigan.  She then went on to complete a master's degree and a Ph.D. in computer science from Harvard University.  Alice then joined the University of New Haven in 1982, launching the University's undergraduate program in computer science the following year.  Additionally, Alice co-wrote "Applied C: An Introduction and More" as well as co-authored "The Anatomy of Programming Languages".  Furthermore, as a devote professor she has developed and re-developed myriad courses, including those exploring operating systems, data structure and algorithms, C++, discrete mathematics, and social and professional issues in computing.  Finally, as a loving mother of three and grandmother of seven, Alice has fostered an environment for the younger generations to learn and grow at the University of New Haven.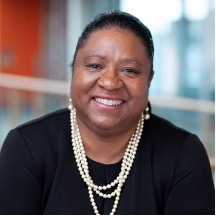 Ophelie Rowe-Allen
Dean of Students/ Chief Diversity Officer at the University of New Haven
Ophelie Rowe Allen joined the university in July 2020. Before her service at the University of New Haven, Dr. Rowe Allen served in administrative roles as the Associate Dean in the Residence Life and in Student Diversity and Multicultural Affairs at Fairfield University. The hallmark of her career has been a deep commitment to diversity, equity, inclusion, and belonging and finding meaningful avenues for integrative learning approaches essential to prepare others to effectively deal with complex and challenging issues they may encounter within their daily lives.
In her work with diversity and inclusion, she has been involved in diversity training, including bias intervention training, cultural sensitivity training, served on search committees from an inclusion lens, and many others related to belonging and inclusion. She also worked across the isles to breakdown silos to enhanced DEI initiatives through academic and student affairs partnerships.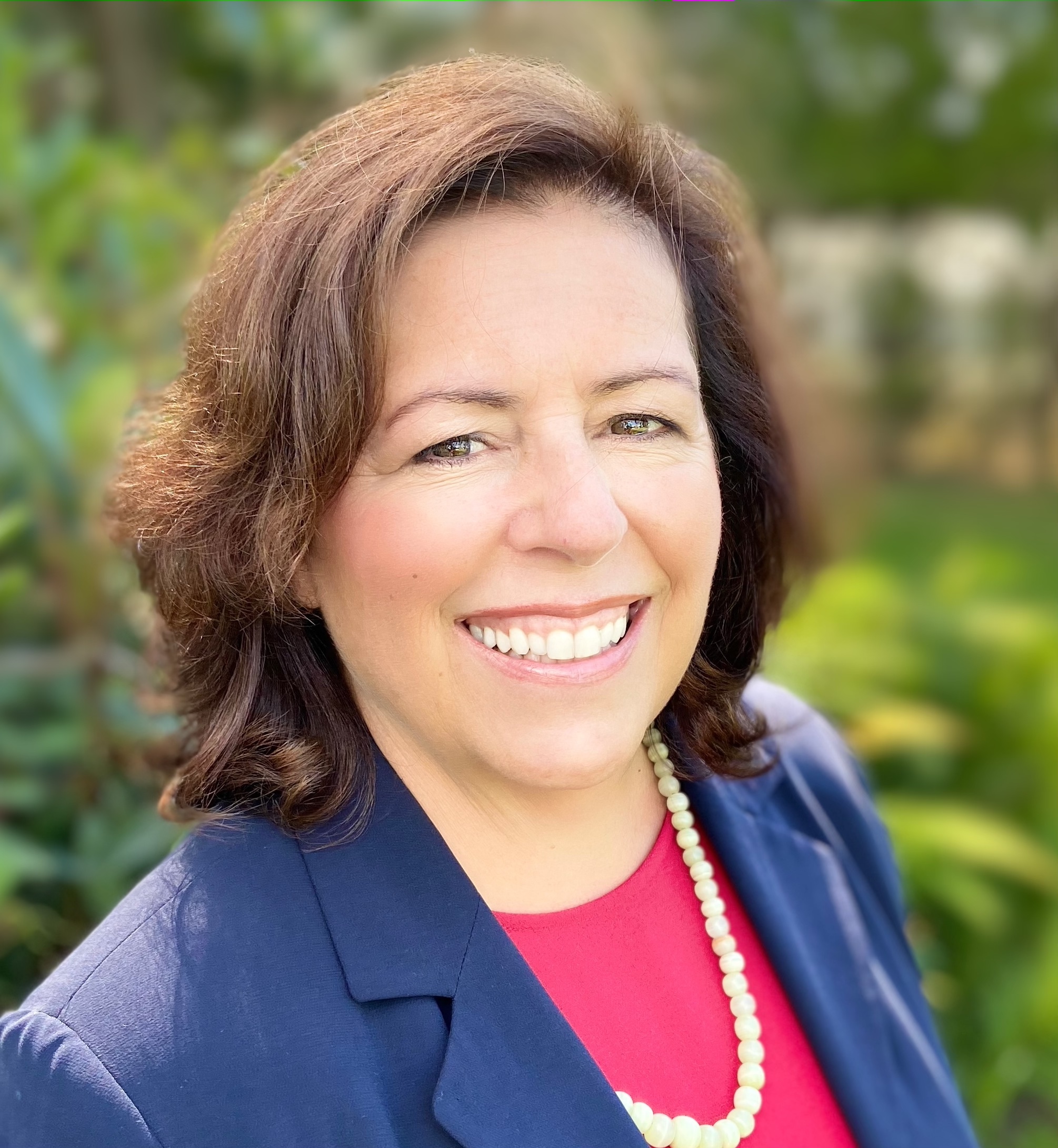 Susan Auchincloss
Project Director - CS-PLAN Computer Science Professional Learning Action Network Project Future Computer Science Coach Sacred Heart University
Auchincloss brings her experiences in corporate and education sectors fueling her passion for meaningful education. Spending her early career in the pharmaceutical industry before becoming a certified science teacher. Susan has worked on four National Science Foundation Grants, served on the Tech Talent Fund chairing the K-12 Education Committee, is a CSforALL certified SCRIPT(Strategic CSforALL Resource & Implementation Planning Tool) Facilitator, a member of the ECEP (Expanding Computing Education Pathways) Connecticut Team, and co-chaired of the 2020 CSforCT Summit. At SHU Auchincloss is director of CS-PLAN, the Computer Science Professional Learning Action Network which recently hosted more than 75 participants from five Connecticut school districts and K-12 computer science professional learning providers from across the country.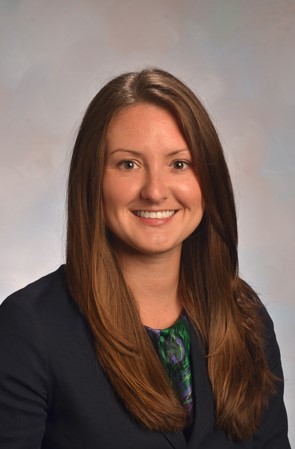 Katie Singer
Director of Policy Research, New England Board of Higher Education
Kaitlin I. Singer, Ph.D., is the Director of Policy & Research for the New England Board of Higher Education.  She has over 15 years of experience in research, analysis, and data visualization.  With a background in both physical and social sciences, she specializes in multidisciplinary approaches to addressing higher education policy issues.  She earned a Ph. D. in Higher Education Administration from the University of Tennessee, Knoxville, as well as a M.S. and B.S. in Geology from North Carolina State University.  She graduated in 2020 from the SCUP Planning Institute.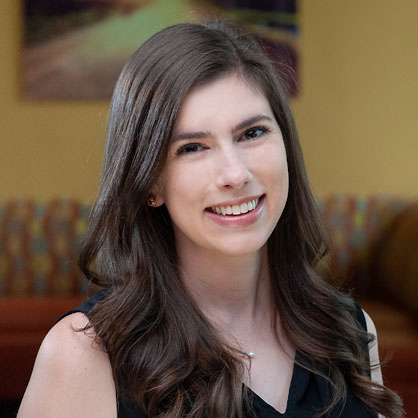 Caitlin Locke
Director of Undergraduate Recruitment | Undergraduate Admissions, University of New Haven
I joined the University of New Haven Office of Undergraduate Admissions in 2013 and currently serve as the Director of Undergraduate Recruitment. I work closely with our talented team of counselors to assist our prospective students and their families. In my time at the University, I have most recently been the counselor for prospective students and families from New Haven County and collaborated with faculty and staff of the Tagliatela College of Engineering as the College's Enrollment Services Coordinator.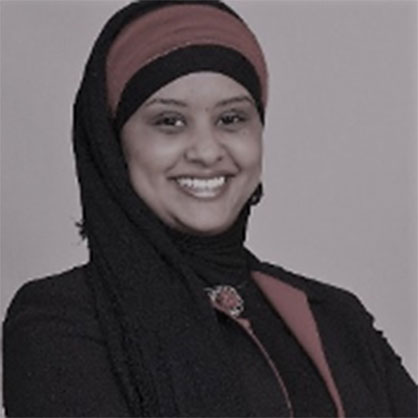 Sali Osman
Full Hunt Executive Vice President, Director Cybersecurity & Risk
Sali Osman, NACD Governance Fellow, CISSP, CISM, CRISC, earned her PhD in Biodefense (ABD), and her M.S in Information Security Management, B.Eng. Electronics & Communications. She is a globally recognized C-level Information Security Executive (currently Principal Advisor) who delivers value by leveraging technology, risk and security strategies and measures to protect corporate assets and reputation for major global companies. He has earned success within senior leadership roles with GE, and sought-after Subject Matter Expert for $100 billion Saudi Aramco, and key departments of the U.S. Government. Ms. Osman provides expert counsel with Fortune 20 Boards, Private Equity and Banks. Success demonstrated in a wide range of sectors ranging from Industrial, Oil & Gas, Finance, Consumer Goods, Hospitality, Higher Education, and Not-For-Profits.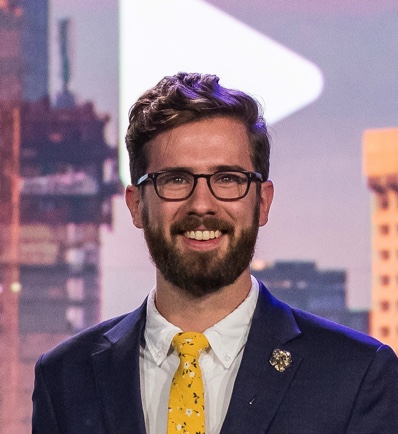 Jonathan Gowin
Director, Tuition Break (Regional Student Program), New England Board of Higher Education
Jonathan Gowin serves as the Director of Tuition Break, New England's Regional Student Program, for the New England Board of Higher Education (NEBHE), where he's leading the development of further postsecondary enrollment initiatives. Jonathan's experience as a first-generation college graduate and Pell recipient drives his mission for expanding postsecondary access and student success. He brings years of experience in college admission and enrollment management for Trinity College and Carnegie Mellon University to NEBHE and holds a M.Ed. in Educational Leadership from Bloomsburg University of Pennsylvania and a B.A. in Psychology from Lycoming College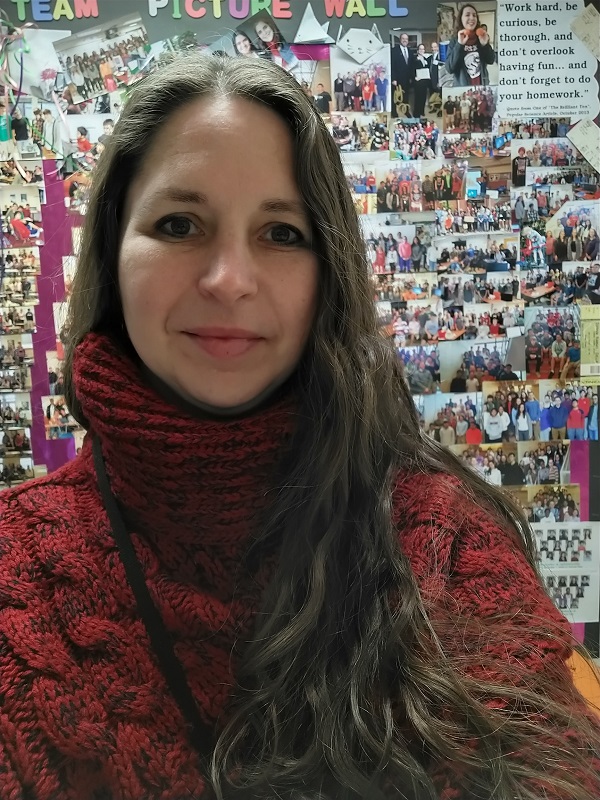 Jackie Corricelli
Computer Science Curriculum Specialist | West Hartford Public Schools Math & CS Teacher | Conard High School
Jacqueline "Jackie" Corricelli has been a public school educator since August 2003. As the Pre K-12 Computer Science (CS) Curriculum Specialist for the West Hartford Public School District, Jackie supports her district as a CS advocate, coach, reference, and researcher. In addition, she teaches CS courses at Conard High School.
At the state level, Jackie volunteers as Vice President of the CS Teachers Association (CSTA) and as a member of the CS Advisory Group, which works closely with the State Department of Education to improve equity and access to CS for all students in Connecticut.
At the national level, Jackie is an Advanced Placement (AP) Consultant for AP CS Principles. She is an AP Reading Leader as well as the author of the book, "AP® Computer Science Principles Crash Course". She has presented at several conferences including the AP Annual Conference, NCTM, and CSTA.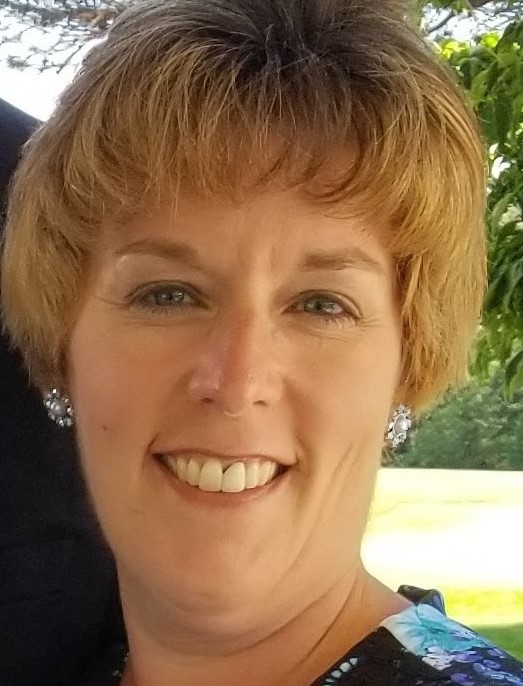 Jennifer Michalek
Education Consultant , Academic Office, Connecticut State Department of Education
Jennifer Michalek serves as Education Consultant at the Connecticut State Department of Education.  Currently, she is on the Connecticut Noyce Math Teacher Leaders (MTL) Program Team serving as a co-principal investigator.
Jennifer has facilitated a variety of professional development learning opportunities at the school, district and state level. She began her teaching career as a high school mathematics teacher in the Region 10 School System. From there she served Simsbury Public Schools as a teacher of both math and computer science. Prior to joining the state, Jennifer concluded her classroom experience as a grade 8 math teacher for 13 years with the Bristol School System. In this capacity, she served on both district and school data teams, the curriculum planning council and was a TEAM mentor. In 2012 she was recognized as Bristol's Teacher of the Year.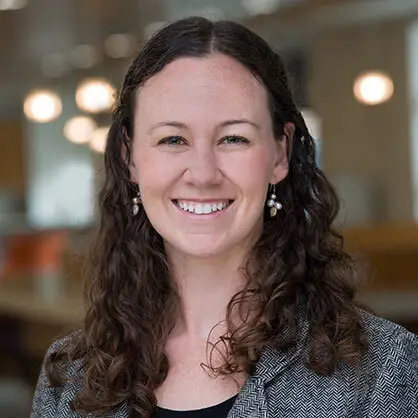 Stephanie M. Gillespie
Associate Dean, Tagliatela College of Engineering, University of New Haven
Stephanie Gillespie serves as the Associate Dean of the Tagliatela College of Engineering at the University of New Haven. In this role, she leads initiatives related to accreditation, recruitment, course management and scheduling, facilities, student concerns, and also coordinates the Introduction to Engineering course. Since entering academia, she has been passionate about preparing the next generation of engineers with real-life skills, specifically by teaching courses in the area of engineering service learning, first-year engineering courses, and the Grand Challenges of Engineering. Her PhD from Georgia Tech focused on machine learning and signal processing for affective computing, specifically detecting stress and depression in adults with communication disorders.
Don't Be Shy. Get In Touch.
If you are interested in contacting us, send us an inquiry and we will get back to you as soon as we can!